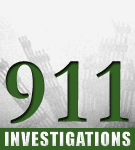 Base documentaire sur
le 11 septembre 2001 et
la « Guerre au terrorisme »








Legal notices

Publication responsible : Voltaire Network, represented by its president, Thierry Meyssan.

The Voltaire Network is a non-lucrative association, governed by the french law, published in Journal Officiel de la République française on March, 2, 1994. Head office: 8, rue Auguste-Blanqui, 93200 Saint-Denis.

Documentation : R. N.

Site design and construction: Jean-Sébastien Farez and Raphaël Meyssan.






Livres-enquête sur le 11 septembre par Thierry Meyssan





Base documentaire sur les guerres du Golfe


pour la liberté d'expression


por la libertad de expresión


Shabakatvoltaire.net